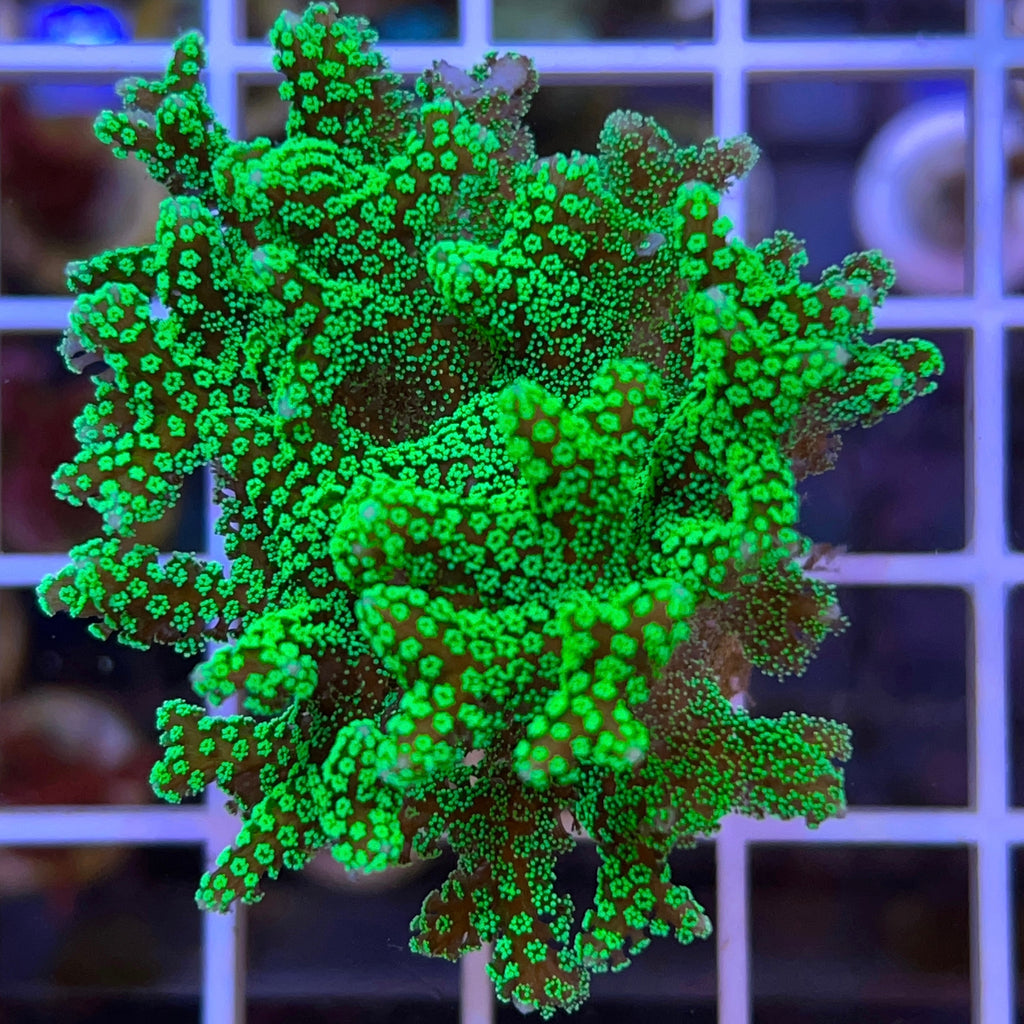 ORA Green Birds Nest (See Description)
$ 49.00
I have 38 mini colonies like this of ORA green Birdsnest.  Each one equally as large. Because you are willing to trust that I will ship you a Green Birdsnest identical to this one I am significantly discounting. Buy with confidence and you will be rewarded.
Light: Medium to High
Flow Medium to High
Care Level Easy
If you have access to a PAR meter refer to Coral PAR chart here.
Shipping Information here
Great color and size for this frag. Almost a mini colony!