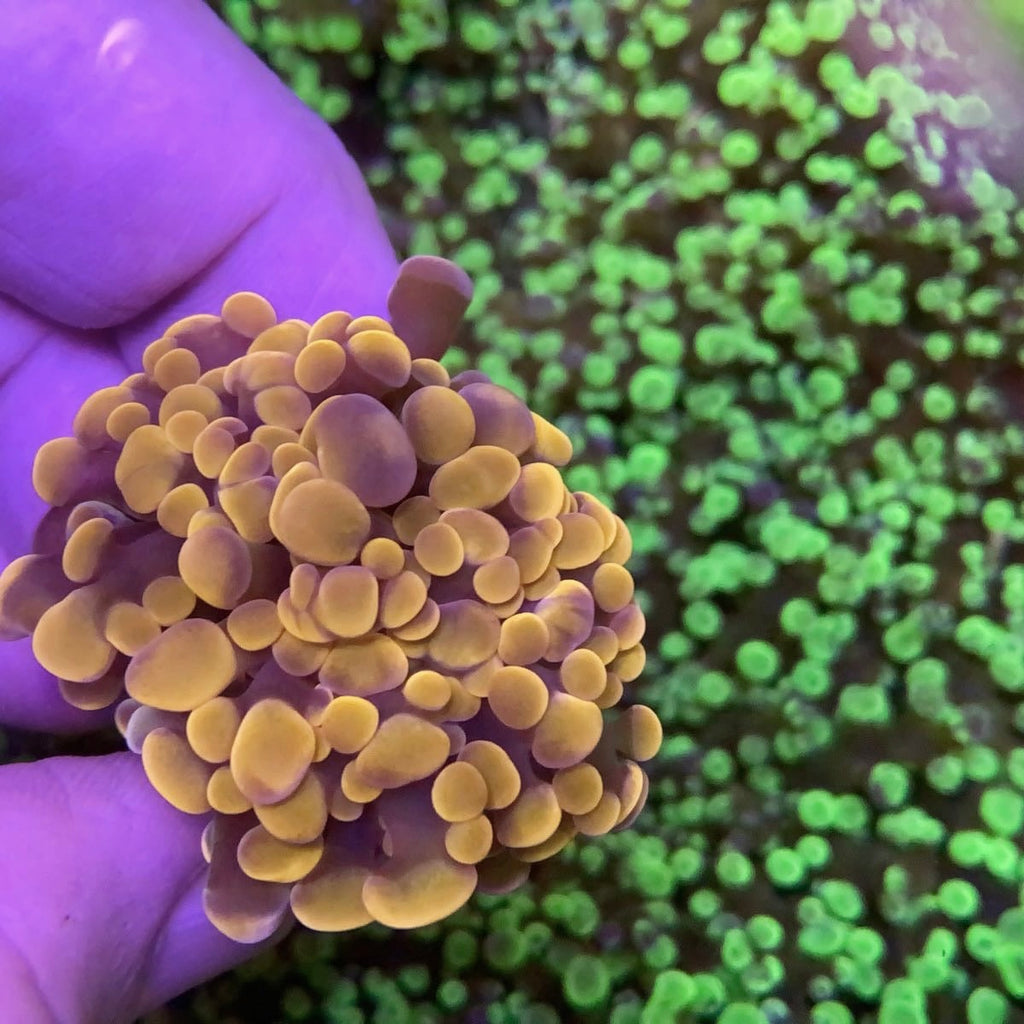 LCH Incredible true Orange Branching Frammer! (see description)
$ 119.00
This is my signature Lazys Coral House Orange Branching Frammer. A Frammer is hybrid between a hammer and frogspawn. It is a true orange and looks beautiful under white or blue lights. They are small heads however as they put on additional heads it will give the perspective of one large head. This is not the actual piece however yours will be identical in size indistinguishable from the one pictured.
I highly recommend pairing this up with the gold frammer listed here. Mounted next to each other they give great contrast making them pop in the reef tank.  If you have a green frogspawn or hammer mounting that near for a trio looks fantastic!
Outstanding quality as always.
Great quality corals, communication, and prices.