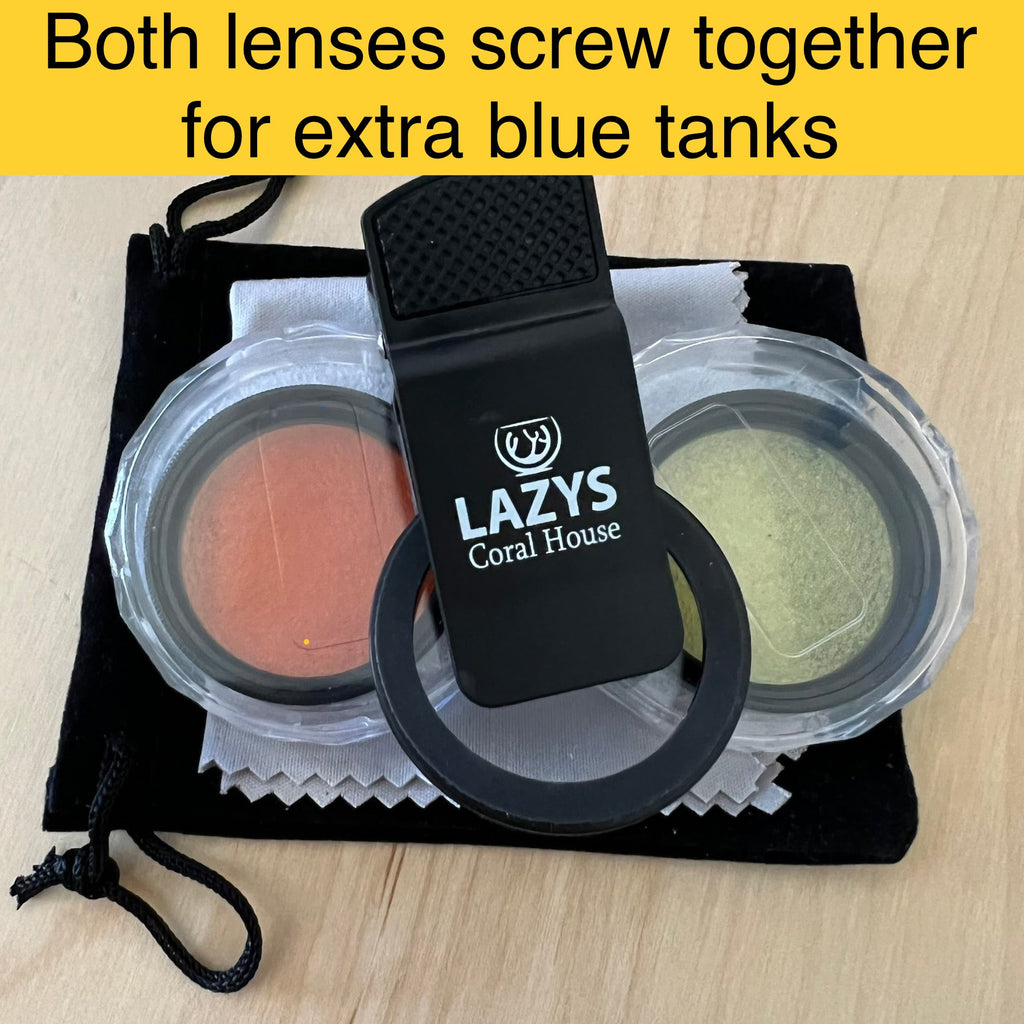 Lazy Lens (ships w/livestock or local pickup)
$ 8.99 $ 24.99
Want to take great pictures. This is how I do it. The Lazy Lens works with all modern day smart phones. It comes with 2 lens, orange and a yellow. For taking pictures under blue leds use both lenses at the same time. Running blue and white you may only need to use one lens.
If you get some great pictures I would be to see them. Feel free to text them to me at 937-344-3956 or tag me @LazysCoralHouse 
Now I can get amazing pics too!!
Always wondered how people got such beautiful pics of their tanks with an iPhone, especially with just the blues on. This thing is awesome!! I can finally get amazing pics, easily!!