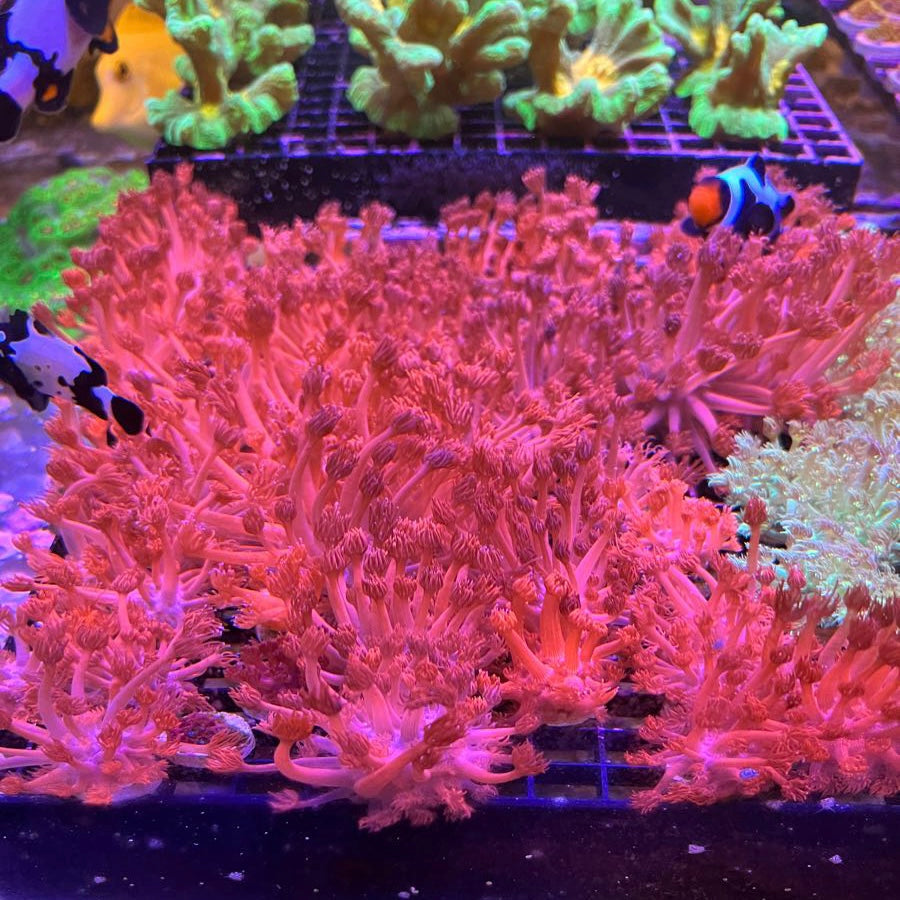 Lazys Red Hot 🔥long tentacle! Goni (See Description).
$ 55.00
I have had this since June of 2010. It is a rock solid coral that loves light. Like all my cultured Goni's No feeding is necessary. If you want this to be a pink to red then place in Med to high light low nutrient environment. If you want deep red then medium light and higher nitrates 5 or greater.  
You will receive one of the nice sizes Lazys Red Hot long tentacle Gonis pictured
Light: Low to High
Flow Medium
Care Level Easy
If you have access to a PAR meter refer to Coral PAR chart here.
Shipping Information here
Long Tentacle Goni
Good color, nice specimen. I will be ordering again!