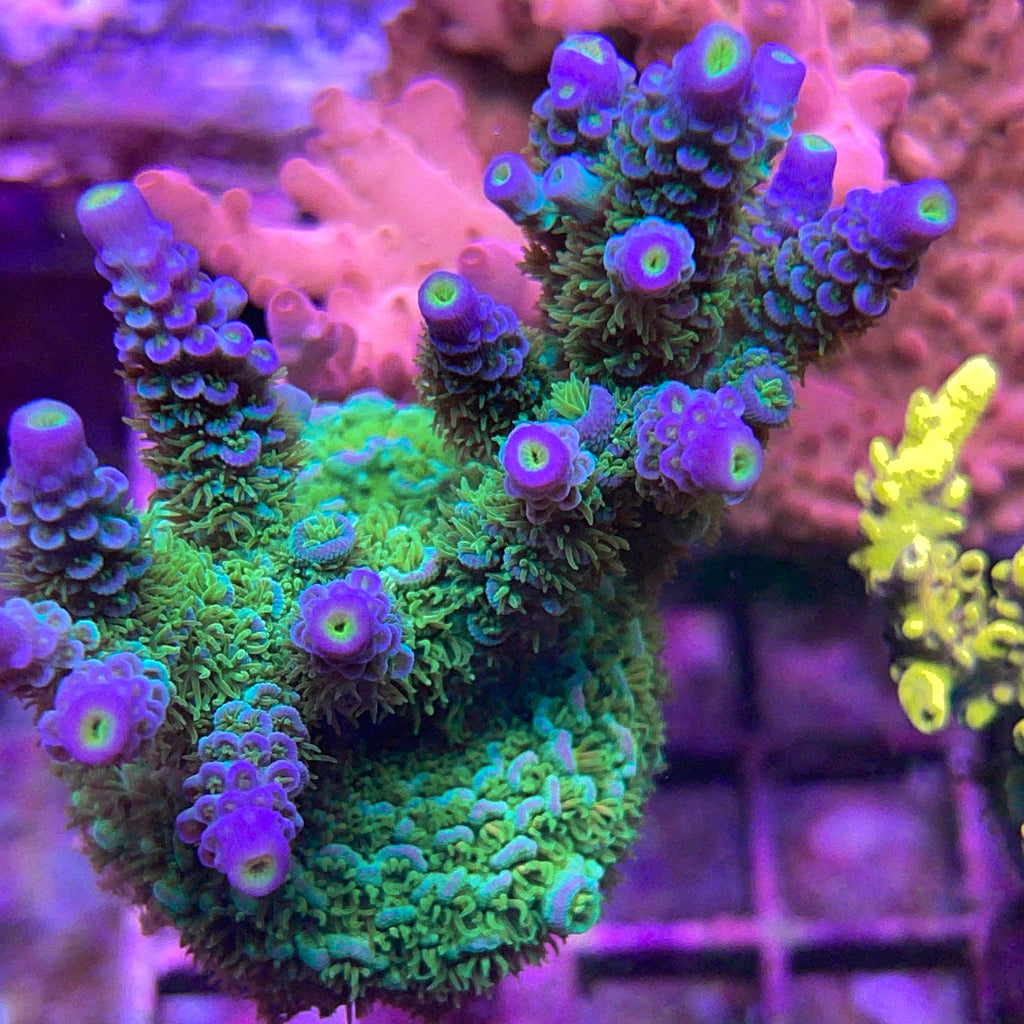 Mattv Peter Pan Acropora (see description)
$ 85.00
The Mattv Peter Pan is hardy fast growing tenius acropora with bright blue tips and a hairy radioactive green skin and polyps. It is normally super fuzzy although the polyps are closed due to bumping the coral when I snapped the picture. 
You will receive a standard size frag from the mother pictured.

 If you wanted to create a contrasting trio like pictured. The back is a dfs pink panther, right yellow is a Pink Floyd and center is the Himalayan
There is no wait, frags are ship ready to go. If this listing is active then I have frags already healed ready for immediate same day or next day shipping depending on time of day order is placed.
This was previously called the SRC Himalayan however I have since learned from the source I purchased it is the Mattv Peter Pan
Love Lazys Coral House
I have purchased multiple corals from Brian and his service is impeccable! Corals are always in good shape, and nice chunky frags, can't recommend Lazys coral house enough!